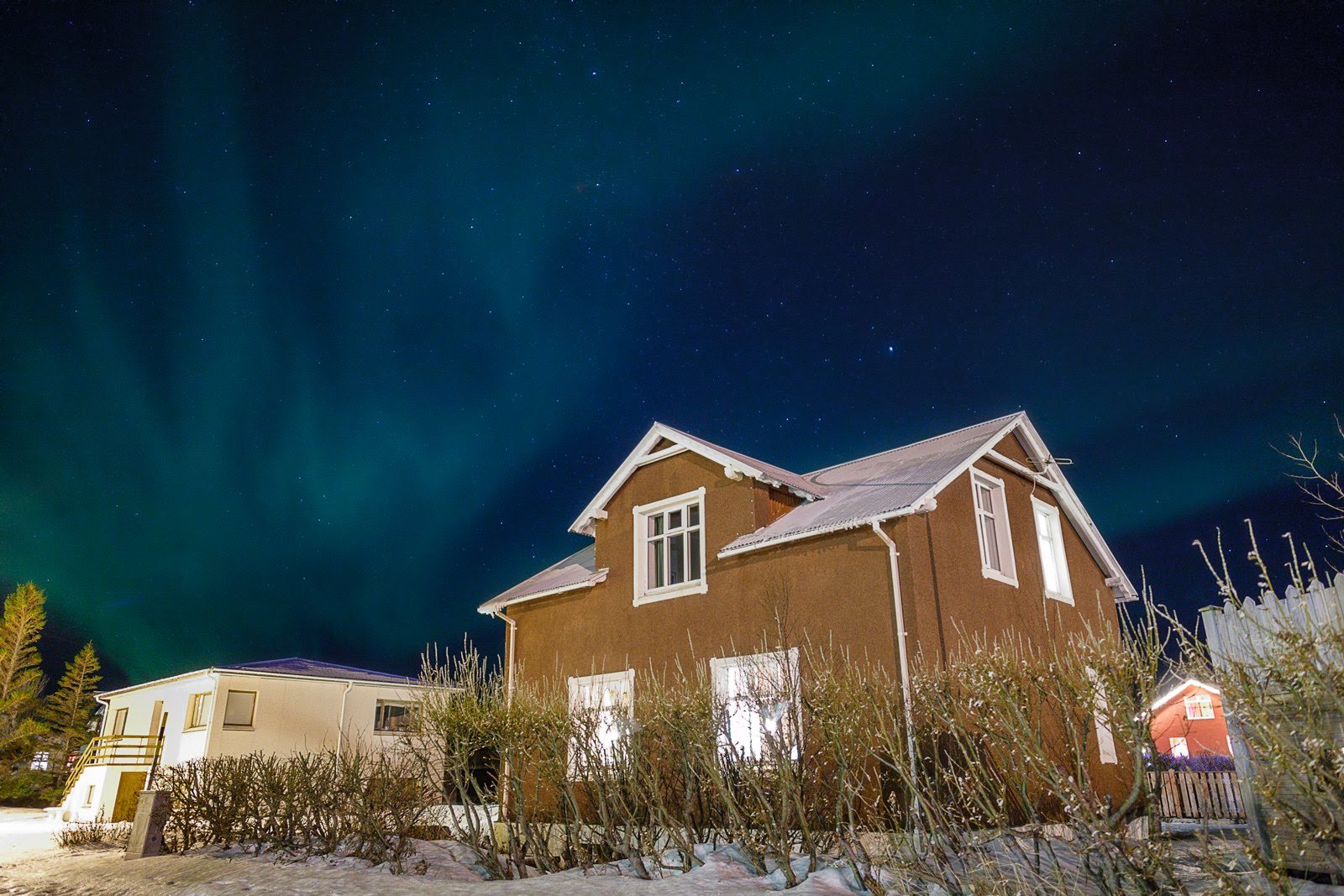 Litlabýli in Flateyri
---
Litlabýli is a cozy guesthouse in the center of Flateyri. For many years it was a family home, and we want to provide visitors with a comfortable stay in our village. Our family lives just up the road, and we are always happy to answer questions about traveling and activities in the area.
Accommodation
---
We have space for up to 10 guests in a comfortable home with beautiful views of the mountains and fjord. Each room has accommodation for 2 people, in double or twin beds.

Amenities include free wifi throughout the house, free parking, and breakfast included. Four rooms are with shared bathroom and shower facilities and one with private bathroom; a shared kitchen is also available for guests to use.

The house is a short walk from the convenience store, swimming pool, restaurant, and local hiking routes.
Location
---
Litlabýli is located in the center of Flateyri, a small village in the Westfjords. We are about 15 minutes from Ísafjörður, and about 1 hour drive to Dynjandi waterfall in Arnarfjörður.

A bus runs 3 times a day, every working day from Ísafjörður to Flateyri and back.

Flateyri has a small shop at the gas station with basic groceries and necessities. There is a bar/restaurant, Vagninn, open during the summer. The Old Bookstore is a museum that also sells handicrafts, gifts, and serves coffee.

In the summer Flateyri is a great location for paddle boarding and kayaking. In winter it is a convenient home base for ski touring on the surrounding mountains.
History
---
The house has a long history in Flateyri: it was originally built in 1913, at Sólbakki outside Flateyri. It was called "Litlabýli" because the man who built it originally had a larger home down the hill, and he built the "little house" for his sister. In 1936 the entire house was moved to the center of the village, where it served as a telephone station and later as a post office (although a family lived there at the same time), until it was finally converted back into just a family home. We recently restored the interior to bring back it's old-fashioned charm and create the cozy guesthouse it is today!