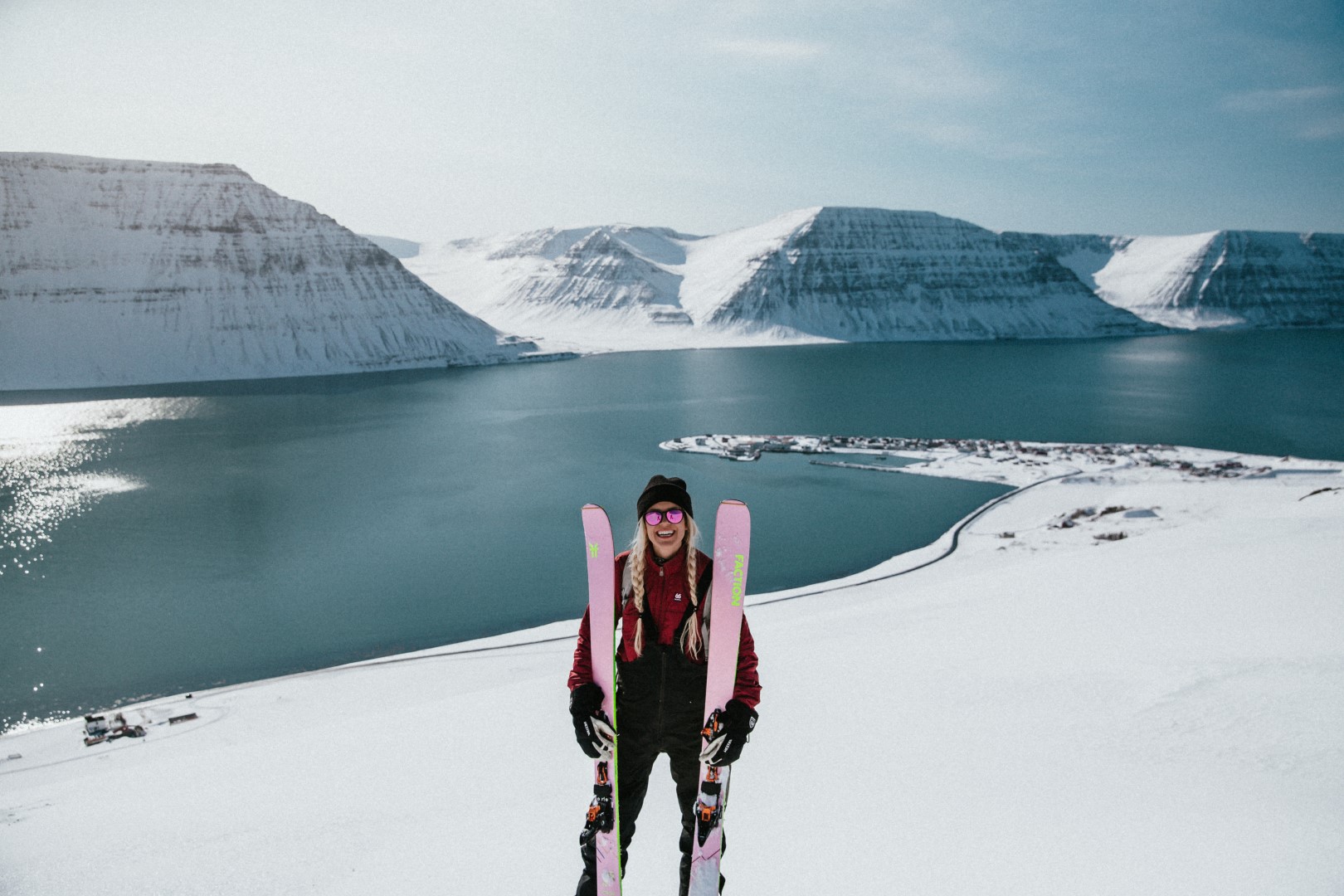 Snowmobile from Flateyri
---
Snowmobile from the village of Flateyri up the mountain above to experience first hand the magnificent views over one of the most beautiful fjords in Iceland. Stops are made along the way where you get to know the history of the village and the fjords. This tour is a fantastic way to get to know Flateyri and its surroundings while experiencing the splendour of the flat mountain tops. This tour is also available at night when the sky is lit by the northern lights.
Included: Sled, safety gear, guide, refreshments, 2 hours on sled
Length of tour: 2 hours
Min number of participants: 2
Difficulty: Medium to hard
Age limit: 16 years
Bring with you: Warm clothes, good hiking or winter shoes, mittens.
Availability: On demand during winter, weather and snow permitting.